David Shulick is a business development professional with many years of experience as a leader. Mr. Shulick is currently a Director of Corporate Affairs and Analysis for ESD, Inc. where he is responsible for duties such as maintaining ESD and its affiliate, Greenwald Industries', corporate affairs, executive management, production, contracts, analysis, commercial development, leasing, assistance with acquisitions and sales, and more.

Over the course of David's career, he has been able to collaborate with some of the greatest minds in the greater Philadelphia area, and he has built a reputation on his commitment to community, cultural, and educational initiatives. Mr. Shulick has previous experience as an executive responsible for management, legal, and regulatory affairs, commercial real estate, and providing litigation and consulting services to clients across industries.

Within his space, Mr. Shulick is well known for his profound interest in optimizing processes that help organizations maintain their health in order to reach important goals. David is recognized by colleagues for the extensive knowledge that he holds about the industry, his willingness to teach, and his investment into strategic development for crucial areas of business such as corporate affairs, compliance, and analysis.
What Can Readers Expect from DavidShulick.net?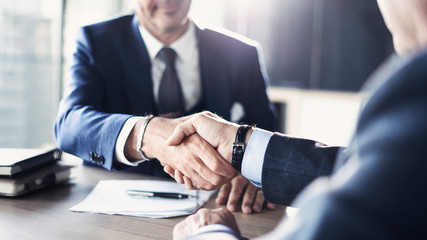 DavidShulick.net is a platform created to share a variety of high-level insights on Mr. Shulick's industries and areas of expertise. In the modern business development world, many people are looking for resources that they can leveraged to hone essential skills, seize career opportunities, and reach individualized goals. For this reason, David Shulick speaks to how accessible content exploring a wide range of topics contributes to a more inclusive business development space while spurring on advancement across industries.

Through content featuring David's insights, this website aims to help readers learn more about key processes, developments, and more in order to assist them in making more informed decisions regarding their careers.

Content included on DavidShulick.net will address topics such as:
Business Development
As a professional who has experience in a variety of industries, David Shulick understands how valuable comprehensive business development resources can be for professionals aiming to rise above the competition and make names for themselves. For this reason, a primary goal of this site is to feature various kind of business development content that benefit both new and experienced professionals. Readers can expect these business development insights to address topics such as considerations for administrators, crucial skills that new business development professionals should focus on to succeed in their respective industries, and tips for entrepreneurs working towards starting their own businesses.
Corporate Affairs
Corporate affairs play a vital role in the success of countless businesses across industries. Mr. Shulick mentions that, despite its importance, many professionals are unaware of the processes associated with corporate affairs, as well as their contributions to ensuring that businesses can succeed. With this in mind, DavidShulick.net hopes to cover a diverse range of corporate affairs topics to benefit professionals, leaders, and organizations within the space as they adapt to the business landscape and hone their internal processes. Through content that explores corporate affairs roles, important considerations, and more, readers can stay tuned in to key conversations within the space.
Professional Insights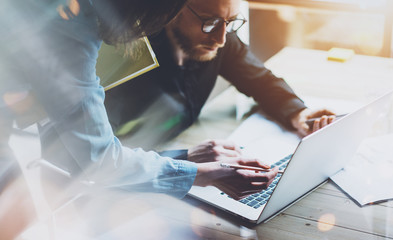 Whether you are a new or experienced professional, insights and resources from experienced leaders will provide you with tools that can bring your career to new heights. Mr. Shulick acknowledges that professionals who have found their niche within an industry have the responsibility to give back to others by contributing to conversations linked to their areas of expertise. This serves not only to inspire innovation, but it will help the next generation of talent hone their own skills to eventually carry the torch as well. Professional development content inspired by David Shulick's insights will address topics such as accessing additional learning opportunities, diversifying career paths, and more.
Vended Laundry
In addition to his work in corporate affairs, analysis, and business development, Mr. Shulick has experience within the vended laundry industry. One of the reasons laundry is seen as a worthwhile entrepreneurial pursuit is that the industry is huge and ripe with opportunity, grossing $4.5B globally in 2022. To this end, David realizes that there have been a lot of professionals growing more interested in the space, and DavidShulick.net wishes to include resources further exploring vended laundry, the realities of owning a business within the industry, and various interesting developments. If you have ever wondered about this industry, its processes, and ongoing initiatives, be sure to tune in for more information.
Recent Industry Developments
Staying up to date on recent industry developments empowers professionals to adapt to evolving best practices, processes, technologies, and more. If you are interested in learning more about updates within spaces such as business development, corporate affairs, real estate, and vended laundry, DavidShulick.net has you covered. Not only will resources addressing recent industry news examine the scope and impact of related changes, but they will also aim to include Mr. Shulick's insights on how these developments may further impact these industries as well as adjacent ones.
Interested in More from David Shulick?
Mr. Shulick notes that now, more than ever, professionals are seeing the value of diversifying their areas of expertise to bring sustainable success to themselves, the organizations that they serve, and their industries as a whole. This is why David emphasizes the importance of accessible, high-level resources that demystify professional spaces and point to how others can seize opportunities and build fruitful careers.

If you are interested in learning more about business development, entrepreneurship, corporate affairs, vended laundry, and a variety of associated topics based on David Shulick's insights, be sure to tune in to this site for more informative content.